Using haplotype mapping we were able to identify genomic sites linked to metastatic behaviour in colorectal cancer. These regions are now being refined and deep sequenced to identify the genes involved.
On this front we have identified RKIP (PEBP1) Raf Kinas Inhibitory Protein, as an independent marker for metastasis and reduced survival. Moreover, we found RKIP to be the best marker to date for predicting metastatic relapse in colorectal cancer.
We now offer our patented "METASTASIS PREDICTION" method for detecting patients with bad prognosis. The test is mainly applied to early stage (Dukes' A and B) colorectal cancer to treat patients at high risk of metastatic relapse.
We have recently also found that RKIP acts as a regulator and protein stabilizer of many other factors in cells. RKIP can stabilize GSK3β in cells and therefore its loss induces degradation of this protein and enhanced cellular motility.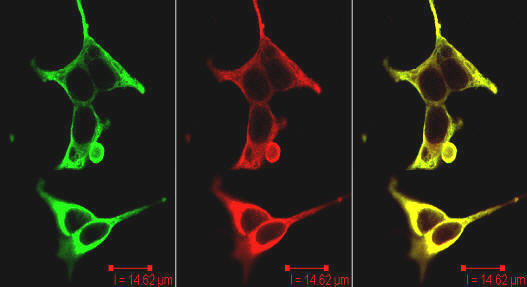 We have recently found yet another reason why cells become resistant to chemotherapy when RKIP expression is lost or diminished.